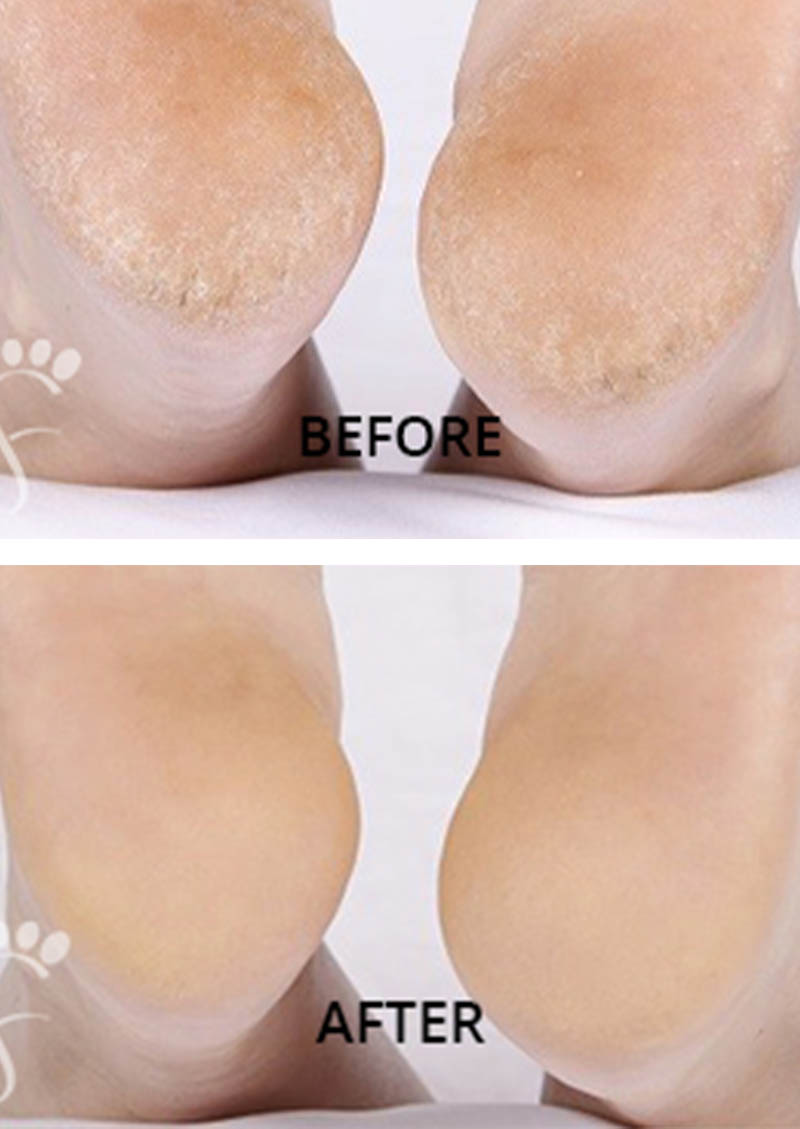 PEDI TIP – If choosing standard polish you will need to bring or wear a pair of thongs or open toed shoes where all of your toes are exposed, including your little toe! When wearing long pants these need to be able to roll up preferably to the knee or at least mid calf.
Is Pedi-Peel Professional Hygienic?
Yes, it is hygienic due to the fact that the Pedi-Peel solution is dispensed out for each client, and our pedi paddle/scraper are disposable.
Does Pedi-Peel Professional Hurt?
No, it is a very relaxing service. There are NO blades involved, so there is no risk of cutting or injury.
How often can clients have a Pedi-Peel Professional treatment?
We recommend using Pedi-Peel every 3-4 weeks although results are seen after the first treatment. For some people with very thickened every 2-3 weeks may be necessary. Or can proceed after 2 weeks to use the at home Foot Peel boot kit for an intense foot peeling treatment.