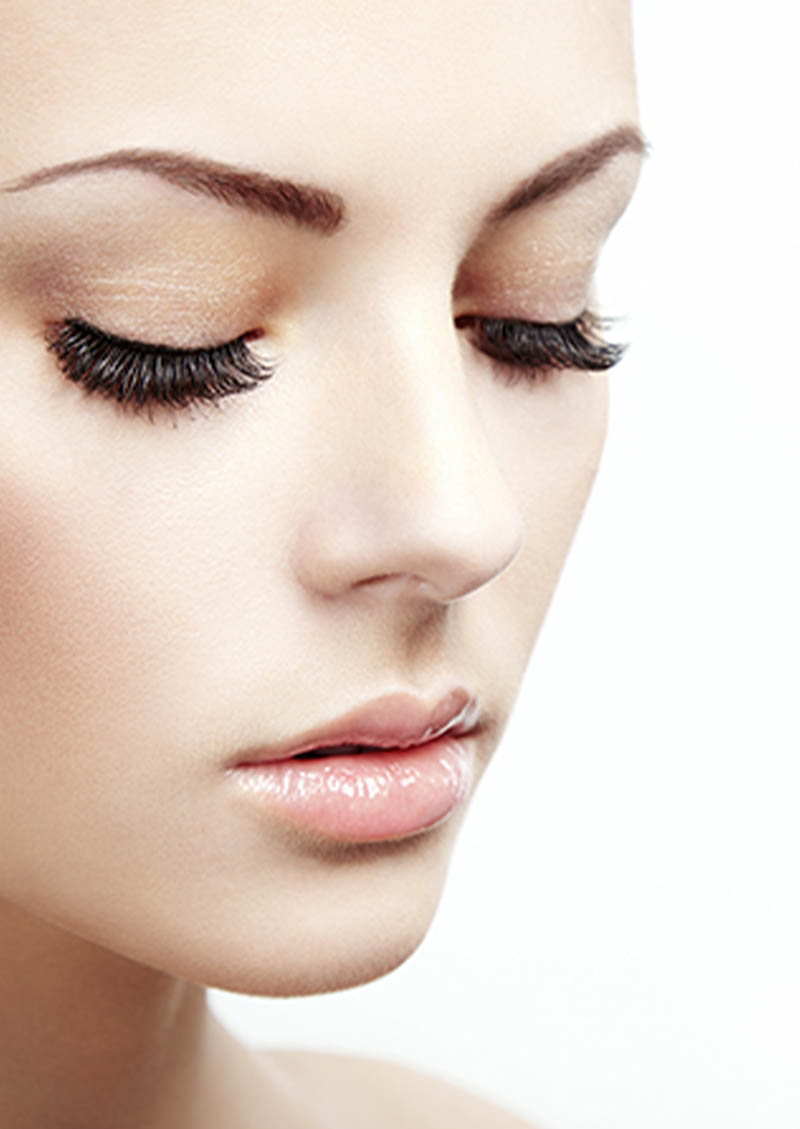 We create high quality customised styled lash extensions focusing on  maintaining eye and lash health. Classic, Hybrid and Russian Volume sets are available. With years of experience, trained with international and national leaders recognised in the industry, you can be certain of beautiful and correctly applied lash extensions.

Luxurious, soft, light and full! Russian Volume Lashes are the crème de la crème of Lash extensions. Superfine lashes specifically made for volume, are handmade into fans NOT CLUSTERS!
With 3,4,5 or 6 lashes and applied to ONE of your own natural lashes.
This creates a stunning full look without weighing down your own natural lashes. YES, meaning hundreds of eyelashes per eye!
Russian Volume Lash application requires intricate skill compared to that of Classic application.
3D = 3 lash extensions per natural lash | 4D= 4 lash extensions per natural lash etc.
Booking,Cancellation/No Show Fee Policies
New Clients please arrive 15 minutes earlier to fill in consent form.
On booking your appointment your payment card details are required to secure your appointment. Please note: No charge is made at initial booking but please read our cancellation/no show fee policy below.
24 hours notice before your appointment is required for cancellation/rescheduling of appointments to avoid a cancellation fee.
Cancellation within the 24 hour notice period or not showing up to your appointment will incur a cancellation fee of up to 50 % of your appointment. This will be charged to your card and you will be sent a notification. If you are using a Gift Voucher up to 50 % of your voucher amount will be voided.
Catalyst does not infill other salon or lash stylists work. If you have extensions on already from another salon/stylist you will need to book a removal before reapplication of a full set.
Lash Appointments
Please be on time – Being on time for your appointment is important for you. If you are late arriving your appointment will be shortened and still finish on time.  A shortened appointment = less lash/treatment time for you. The shortened appointment will still be charged at the full appointment price. We will extend the same courtesy – if we are running behind you will receive notification. So let's help each other to stay on time.
Please allow extra time for parking and peak time traffic conditions.
Be prepared for your appointment-
Please turn your mobile to silent before your appointment.
No answering of calls or texts during appointment. Take time out for you to  relax and recharge.
Please arrive with clean makeup free eyes; this includes foundation on eyelids and under eye plus eyeliner and mascara.
If you are arriving with makeup for a lash appointment, than arrive 15 mins earlier to cleanse your lashes. Cleanser will be provided. If an extended cleanse is required in your appointment it will  mean less lashing time in your appointment.
How long do they last?
They last the life of your natural lash. Catalyst Skin and Body recommends infills every 2-3 weeks to keep them full and maintained. The key to great lashes is regular maintenance and following Post Care instructions.
How long does it take to apply?
Approximately 1-2 hours depending on how many lashes are required. I have applied
hundreds of eyelash sets. I am efficient
so it usually takes 60 -100 minutes
depending on number of lashes
required.
What maintenance is requried?
Catalyst Skin and Body recommends brushing them lightly after washing your face to keep them straight and in line with your natural lashes. You will be shown how to do this at your appointment.
How long do infills take?
Infills take 45-75 minutes depending on how many lashes are required.
How many lashes in a full set?
A full set is usually 50-100 lashes per eye.
What do they feel like?
They feel very light so you can't feel them. Most clients find that they wear less or no makeup when wearing them.
What do I use to clean my eyes?
You must ONLY use Oil-Free makeup remover or cleanser when cleaning.
Can I wear mascara on them?
No Catalyst Skin and Body recommends wearing no mascara as it decreases the life of your eyelash extensions.
Can I wear makeup when having my lashes applied?
No the eyelashes must be clean  and clear of makeup and oils. Please avoid wearing water proof mascara 2-3 days before appointment.